Marble Stone Fireplace Melbourne Surround a New Makeover

A home is said to be warm and cosy not only when it feels warm, but also when it looks warm. If you have a fireplace and want to make it look comfortable and warm, then then get your fireplace surround upgraded. Hire the exceptional team at Still Stone in Melbourne to renovate your fireplace surround. We can install any type of fireplace surround to match your home's décor.
When you choose to upgrade the fireplace surround in your home, you need to choose the right contractor for the job. With the right design and material, we can give your fireplace a classic or a modern look.Moreover, it creates a pleasant atmosphere within the household.
Our showroom has a great range of different types of fireplace surrounds for you to choose from. Being the eye-catcher of your home, your fireplace might be the most gazed-upon aspect in your home among your guests. Explore our range of options at our showroom when you visit us to get an idea of the kind of mantel you'd want for your fireplace.
Some of the fireplace surrounds that we can install in your home are:
Marble fireplaces
Stone fireplaces
Wooden fireplaces
Cast iron fireplaces
Slate fireplaces
Granite fireplaces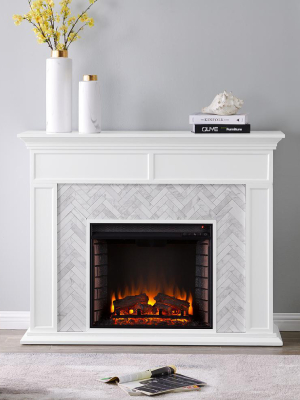 Choose the Right Marble Stone Fireplace in Melbourne for Your Home
Depending on the look you're going for and the durability of the materials used, we can design the perfect fireplace surround for your home. If you want a pristine and classy look for your living room, a marble fireplace surround would be a great option. It'll make your home more exquisite and beautiful.
A stone fireplace is perfect if you have a gas or wood fireplace as it's fire-resistant and is not degraded by heat or combustible materials. Also, a stone fireplace surround will give your room a homely and warm feel to it, and stands out beautifully in a home that has a classic décor.
Our team of contractors have experience working on a variety of fireplaces. You can expect the perfect finish for your fireplace when you choose us. From designing your fireplace surround to the final touches to be made on it, our dedicated and reliable team will work with you the whole way. Your satisfaction is guaranteed with our service.
You can count on us to walk you through the entire process so that you're aware of what is involved in your project. We can provide services for both homes and offices, matching the décor perfectly to the place. Our aim is to meet and exceed your expectations by providing timely and exceptional service at an affordable price.
Get in touch with the proficient team at Still Stone in Melbourne today for all your fireplace surround design and installation. You can contact us on 03 9558 4466 if you have any questions or want to book an appointment with our representative. You can also visit our showroom and explore our range of granite, stone, marble and other fireplace surrounds that are displayed.