High-quality Quartzite Benchtops Supplier in Melbourne
Quartzite is a popular natural stone known for its hard, non-foliated metamorphic texture. Sandstone is transformed into quartzite through the process of heating and pressure, which is related to tectonic compression in orogenic belts. The purest form of quartzite is usually white to grey; however, they often occur in various colours and shades due to the presence of other minerals.
Due to its durability and scratch-resistant nature, quartzite is widely used for kitchen and bathroom benchtops. It can last for many years with the proper care and is a beautiful as well as practical addition to any space. The stone is an attractive choice for consumers who want some visual stimulation or designers looking to set their projects apart.
Still Stone is one of the most reputed quartz stone suppliers in Melbourne. We provide high-quality Quartzite benchtops for our clientele across Melbourne!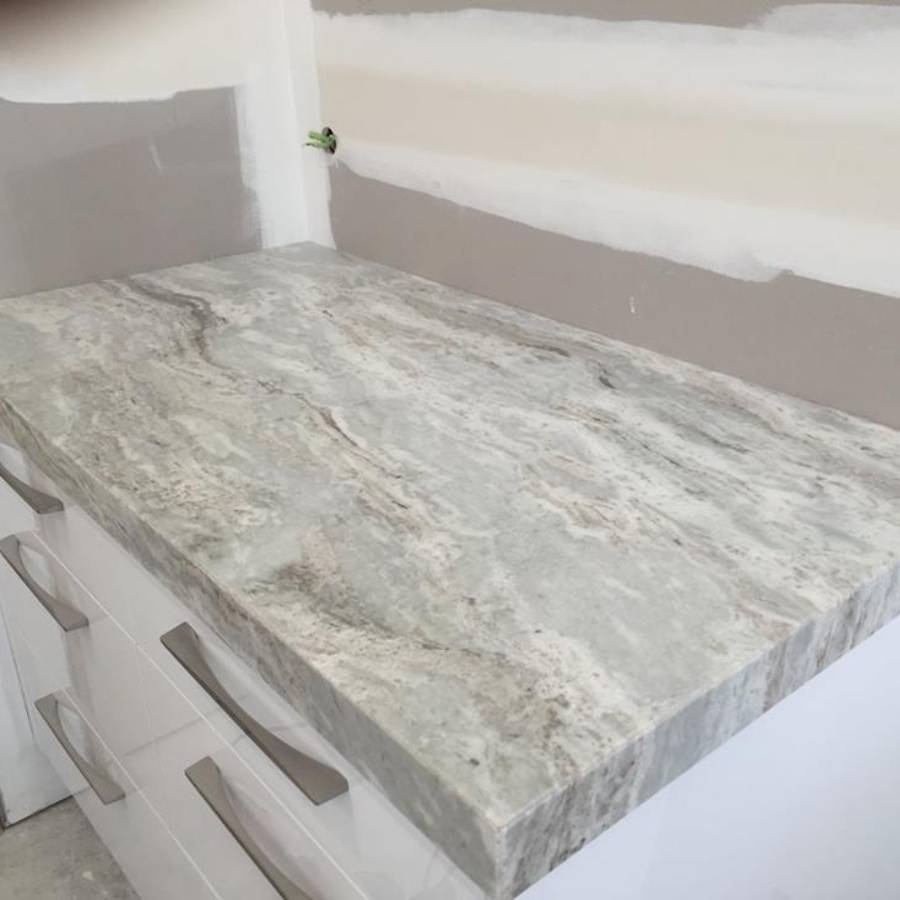 Why Pick Quartzite Instead of Quartz or Other Materials?
If you are looking for a new benchtop, you might wonder why you should pick quartzite instead of other materials like quartz or granite. Here are some reasons why quartzite might be the right choice for you:
More heat resistant than quartz

More natural-looking than quartz
Benefits of Using Quartzite Benchtops for Your Kitchen or Bathroom
Anyone who has undergone a kitchen or bathroom renovation will know, choosing the right benchtop can be a tough decision. With so many different materials available, knowing which one will best suit your needs is hard. However, if you are looking for a durable, stylish and low-maintenance option, go for quartzite. Here are some benefits of quartzite kitchen benchtops that may help sway your decision:
Durable: Quartzite is one of the most rigid materials on earth, making it resistant to chips, scratches and impact. It's tough enough to withstand every day wear and tear; suitable for high-traffic areas like kitchens and bathrooms.

Heat resistant: The material is ideal for areas where you prepare food, as you can keep hot pots and pans directly on the surface without worry because of its heat-resistance property.

Easy to clean and maintain: Quartzite is also stain-resistant, so any spills can be quickly wiped up without staining the surface. As it is non-porous, it doesn't absorb spills or stains. Hence, this material is best for preventing bacteria and mould growth.

Wide range of colours and patterns: You will find an extensive range of Quartzite benchtops in the market. So, you can find the perfect look to match your kitchen or bathroom style.

Eco-friendly material: Quartzite is a sustainable choice for your home renovation project. It is a natural stone that is mined from the earth, so it doesn't require any chemicals or other synthetic materials to produce.
How to Select a Quartzite Benchtop That Matches the Theme in Your Kitchen?
When it comes to choosing a new benchtop for your kitchen, there are certain things to keep in mind. First and foremost, you will want to find a material that is durable and easy to clean. Quartzite is an excellent option for this, as it is one of the most robust materials on the market. It is also highly stain-resistant and heat-resistant, making it ideal for busy kitchens.
Beyond finding a durable material, you will want to ensure that the benchtop matches your kitchen's overall look and feel. If you have a modern kitchen with sleek lines and neutral colours, choose a quartzite benchtop that fits this aesthetic. Many different colours and patterns of quartzite are available, so take some time to browse until you find the perfect match for your space.
Here are five tips to help you select the ideal benchtop option that will complement the theme and other shades in your interior:
Consider the colour palette: When choosing a quartzite benchtop, take into account the other colours present in your kitchen. If you have a neutral-toned space, opt for a statement piece in a bolder hue. If your kitchen is already quite colourful, however, you might want to pick a subtler shade of quartzite to avoid overwhelming the room.

Think about texture: In addition to colour, another important factor to consider when selecting a quartzite benchtop is texture. This material comes in both smooth and rough varieties, so think about which would work best with the overall aesthetic of your kitchen. A rougher finish can add interest and dimension to a space, while a smoother benchtop can create a more sleek and modern look.

Consider the natural light: You have to keep in mind how much natural light your kitchen gets, as this can have an impact on the overall look of the space. If the area is quite dark, lighter-coloured quartzite benchtops will help brighten up the area.
What Makes Us Stand Out in the Market as Quartz Stone Suppliers in Melbourne?
It is easy to be overwhelmed while choosing from all the varieties of quartzite benchtops in the market. With different shades and hues available, you will need some professional guidance. Still Stone is a reputed quartzite stone supplier in Melbourne. Our extensive experience in the industry helped us build a strong reputation for providing high-quality products and excellent customer service. We value integrity and are committed to providing competitive quartzite benchtop costs.
Our quartzite benchtops are some of the best in the market and are perfect for both domestic and commercial applications. We source our material from only the most reputable quarries and process it using the latest technology to ensure that it meets all the necessary quality standards. As choosing the suitable benchtop material is essential, we offer a consultation service to help you choose the best option for your needs.
When you work with us, our experts will sit down with you to understand your vision and offer you a quote accordingly. We are confident that our team can provide you with a product that will exceed your expectations and stand out from the competition.
Call us on 0421 359 996 or email us at stillstone3169@hotmail.com for a free and transparent discussion regarding all your Quartzite Benchtopneeds!
FAQs
The cost of quartzite countertops will depend on the type and quality of quartzite, as well as the desired finish. Feel free to contact our team to get an accurate quartzite benchtop cost for your project.
Quartzite benchtops should be cleaned with mild detergent, warm water, and a soft damp cloth. After cleaning with soap and water, rinse thoroughly with water to remove any detergent residue.
Quartzite is made of quartz and other mineral crystals blended together and hardened by a special process. This process combines the best properties of the materials to create a strong and durable surface that is both hypoallergenic and easy to clean.