Best Quality Quartzite Benchtops in Melbourne
Still Stone is dedicated to provide you with the best quality Quartzite benchtops at attractive and affordable prices. Quartzite is characterized by its natural-looking surfaces which exude beauty.
Benefits of Using Quartzite for Your Benchtops in Melbourne
Quartzite is popular and known for its hard, non-foliated metamorphic texture. Quartzite was originally pure quartz sandstone. Sandstone is transformed into quartzite through the process of heating and pressure that is related to tectonic compression within orogenic belts. Pure quartzite is usually white to grey, though quartzites often occur in various colours and shades due to the presence of other minerals. In the process of sandstone cementing to quartzite, the specific individual elements,called quartz grains, undergo a process of recrystallization, and thereby form an interlocking mosaic of quartz crystals. Still Stone provides high-quality Quartzite benchtops for our clientele across Melbourne for over many years now!
Most of the original texture and sedimentary structures of the sandstone are erased by metamorphism. The grainy, sandpaper-like surface becomes glassy in appearance. Smaller elements of former cementing materials, iron oxide, silica, carbonate, and clay, often migrate during recrystallization and metamorphosis. This causes streaks and lenses to form within the quartzite, giving it the unique visual flair.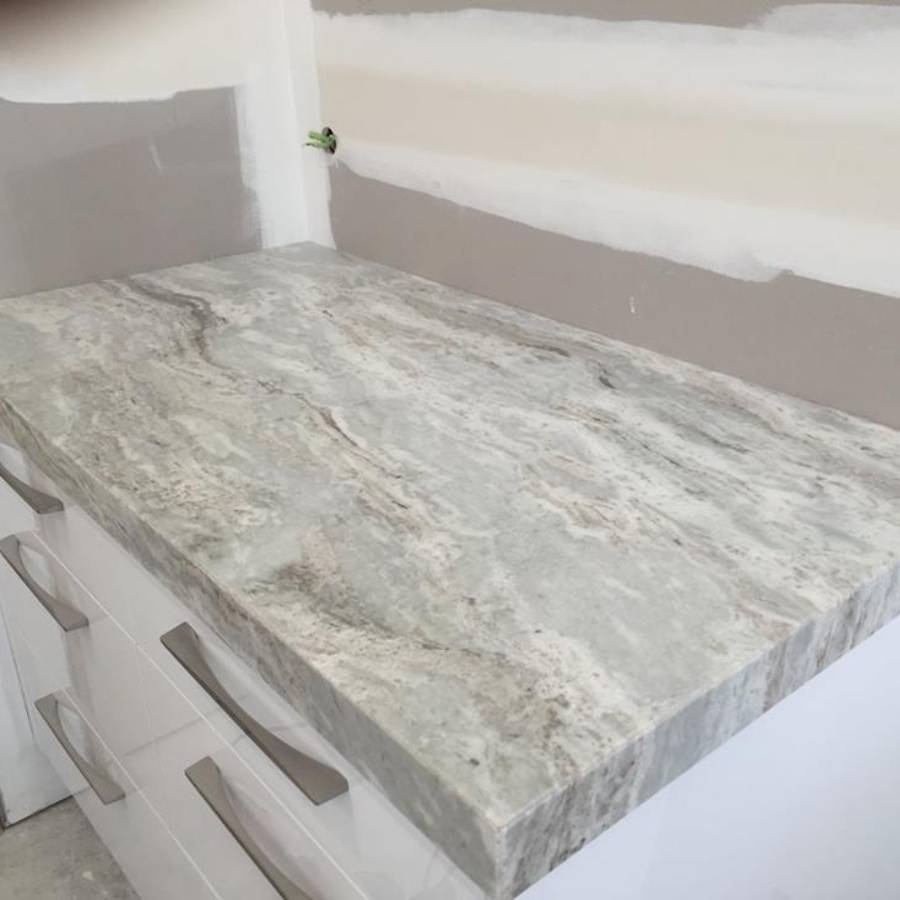 Why Quartzite Benchtops From Still Stone in Melbourne?
Quartzite is widely used for kitchen and bathroom benchtops. Often snowy white, made-to-last quartzite also comes in a variety of colours like grey, black, green, and pink. It is an attractive choice for consumers after visual stimulation or designers looking to set their project apart.
Why Choose Quartzite Over Quartz or Other Materials?
Harder and more durable
Quartzite is more heat resistant than quartz
More natural-looking than quartz
Environment friendly
Ultra-hygienic
Stylish looks
Call Us for the Best Quartzite Kitchen Benchtops in Melbourne!
It is easy to be overwhelmed with indecision with all the varieties of quartzite benchtops in the market, with different shades and hues available. We can help you. Still Stone is an industry leader of stone and tile collections from around the world.We value integrity and reliability in all our relationships and are committed to offering a superior selection of top-quality products at competitive prices. Give us a call on (03) 9558 4466 for a free and transparent discussion regarding all your Quartzite Benchtop needs. Our employees provide experienced services from material selections and field measure to layout and fabrication.