Durable Granite & Marble Stone Kitchen Benchtops in Melbourne

Your kitchen is one of the most used space in your home and goes through a lot of heat and steam. So, when you plan to build a new kitchen or renovate your kitchen, it's important to ensure that the new one is functional, easy to maintain, and durable, yet stylish at the same time. The professionals at Still Stone in Melbourne is your go-to place when you need high-quality kitchen benchtops for your home.
Your kitchen benchtop is the place where most of the work takes place. Keeping it clean and tidy is essential to work without any issues. Get the best Granite marble kitchen benchtops in Melbourne for your kitchen at a great price when you choose Still Stone to work on your benchtop installation needs. We provide top-quality benchtops for your kitchen at a competitive price.
Whether you're looking for a engineered stone , caesarstone and Quartzile benchtop Melbourne that fits your budget, enhances the décor of your kitchen, or gives it a classy look, let our professionals install the perfect benchtop for you. You don't have to compromise on quality if you're looking for an affordable benchtop, like laminate benchtops. We have a wide range of design options, no matter the benchtop stone you choose.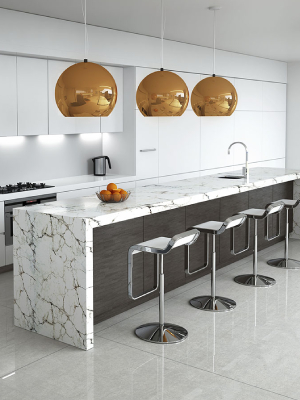 Let Us Help You Choose the Right Kitchen Benchtop in Melbourne

Not only are our design options vast, we also have different materials of benchtops that you can choose from. Some of them include:
Stone kitchen benchtops
Marble kitchen benchtops
Granite kitchen benchtops
Quantum quartz benchtops
Porcelain benchtops
Quartzite benchtops
Caesar stone benchtops
Engineered stone benchtops
Each benchtop has its own characteristics and features that serve different functions. For example, a granite benchtop might be expensive but there are a lot of amazing designs and colours that you can choose from. Moreover, it's easy to maintain and has an enduring surface. If you're looking for a more affordable and durable benchtop, you can go for porcelain benchtops. They are resistant to scratches and stains, making your benchtop look like new.
When you need kitchen renovations for your Melbourne home, don't choose just any business. Only when you give it to professionals will you get your dream kitchen built in your home. Our team of experienced renovators is ideal for this job. We'll work with you during the entire project and will build the kitchen to your specifications and the design agreed by you.
All the stones and tiles we use are sourced from around the world, so you're sure to get quality tiles and stones for your kitchen. All the materials we sell are provided to you at a competitive price as we want you to have access to the best of stones and tiles for your home.
Get in touch with the skilled team in Melbourne today when you need a new kitchen benchtop. Contact us on 03 9558 4466 and feel free to ask us about our kitchen renovation services. You can also schedule a consultation with us to discuss your project further.