Quality Quantum Quartz Benchtops Melbourne
Still Stone perseveres relentlessly to bring you the best and innovative designs to glorify your home. We bring a wide range of Quantum Quartz benchtops and Quantum Quartz Stones, which are used by designers and architects in Melbourne.
What are Quantum Quartz Stones?
Quantum Quartz is a very popular brand of reconstituted or engineered stone from WK Stone. This type of stone is normally used for kitchens, bathrooms, and benchtops. Engineered Quartz Stones are widely popular in Melbourne over natural stones like granite and marble for a variety of reasons. They possess high strength, durability, and limitless versatility, allowing for a variety of hues, styles, and edging. Quartz is engineered and reconstituted to achieve a wide array of contemporary design features. Compared to natural stone and marble, it is more consistent without the need for constant on-going care and maintenance while also being more cost-effective.
The manufacturing process of Engineered Quartz Stone involves compaction by Vibro-compression vacuum process, in which a crushed stone/resin mix is cast on a moving belt. The mixture of approximately 93% stone aggregates and 7% polyester resin by weight is heated and compressed under vacuum in a large press. Engineered quartz stone is then processed in basically the same manner as its natural counterpart.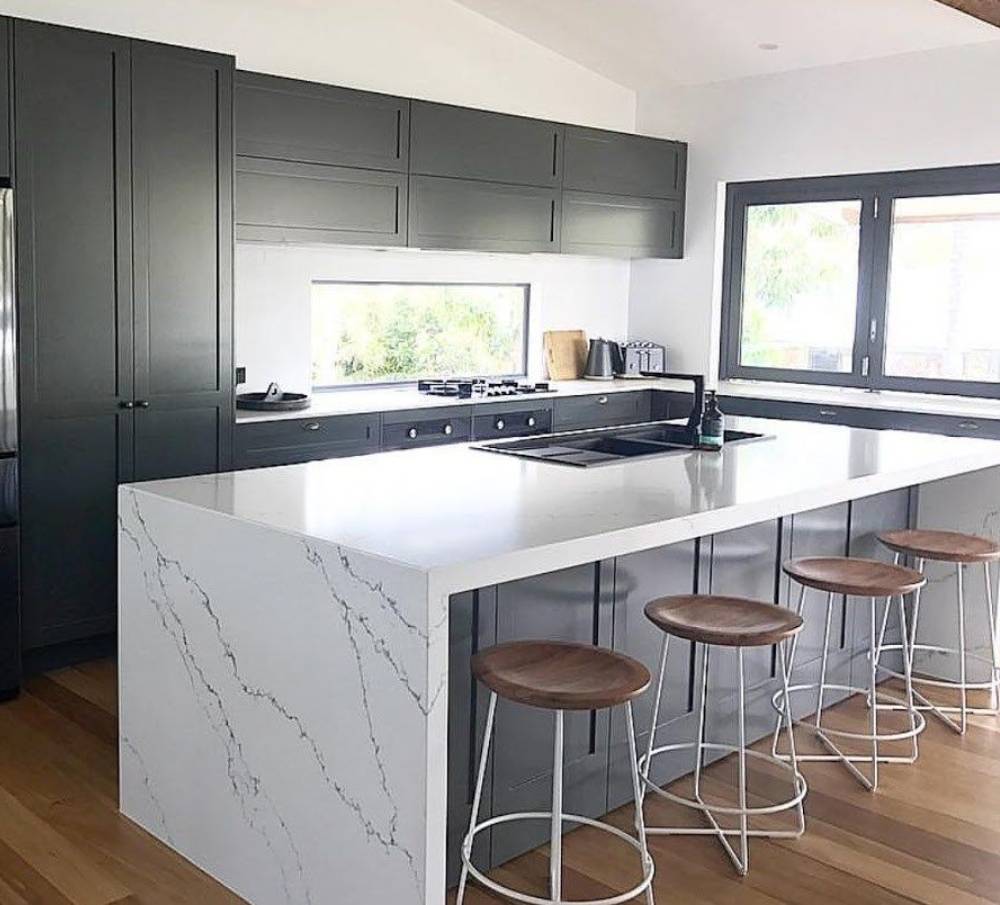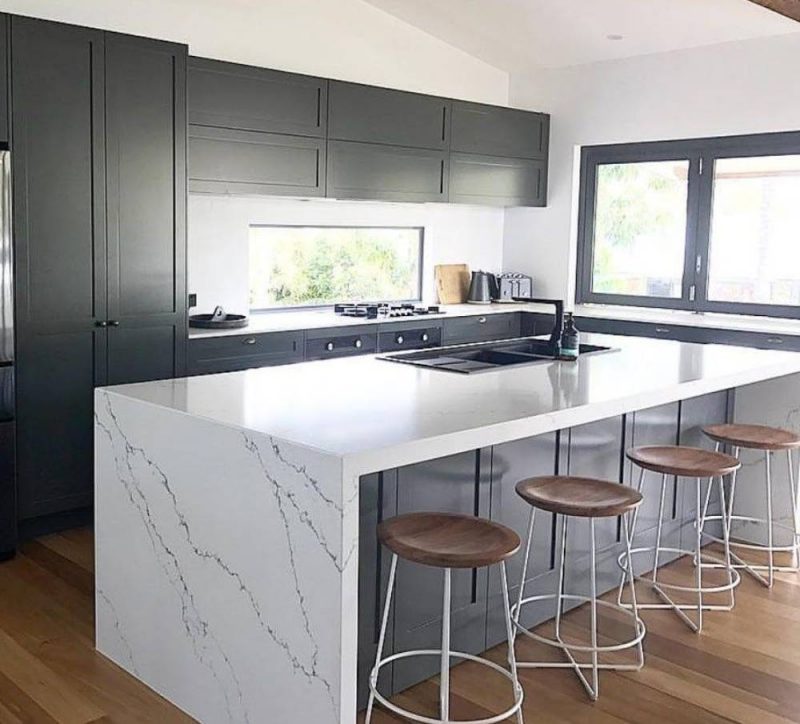 Advantages of Engineered Quartz Stones and Quantum Quartz Stones
Harder and more durable than granite
Highly resistant to chipping, staining, and scratching as they possess high resistance to acids and oil
Bacteria-free countertops due to non-porous nature, unlike granite
Customizable design, making selection easier and less time consuming
Less maintenance cost because resealing is not needed
Environment friendly
Ultra-hygienic
Stylish looks
Possess high flexural strength and abrasion resistance
Contact Still Stone for Exceptional Quality Quantum Quartz Benchtops in Melbourne
Still Stone offers an exceptional selection of Quantum Quartz Stones for all your needs and desires. Our budget-friendly and customer-oriented service policy ensures no customer is left unsatisfied. Our employees are involved in the material selection from field measure and layout to fabrication and we also specialize in selecting, importing, and distributing natural stones. Give us a call on 0421 359 996 to learn more about top-quality Quantum Quartz benchtops and stones in Melbourne.