Add Functionality to Your Small Bathroom Vanities Melbourne

A vanity in your bathroom doesn't just act as a space to store all your belongings, but it also gives the room an aesthetic appeal. When you need custom vanities for your kitchen or bathroom, get in touch with the skilled professionals at Still Stone in Melbourne right away! With experienced staff and quality materials, we can deliver a beautiful yet functional vanity for your kitchen or bathroom renovations in Melbourne.
Transform the look of your existing bathroom to match your needs. With a vanity that can hold all your toiletries and essentials, you won't have to deal with a crowded sink every time you brush your teeth. If you have a small bathroom, we can provide you with the perfect small bathroom vanity units that won't occupy much space.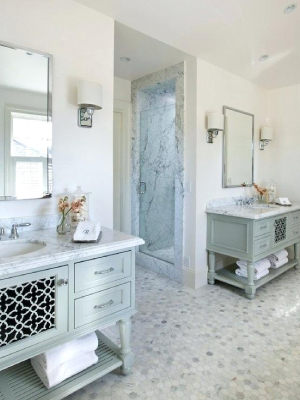 At Still Stone, we source stones and tiles from around the world to Melbourne to bring you the best of the best. Our stone and tile collections are vast and can be used in a variety of ways, including as a countertop for your bathroom and kitchen vanity. Though these products are from various places, we sell them at competitive prices at our store.
End-to-End Small Bathroom Vanities Services for Your Melbourne home
You can count on us to work with you from start to finish. From the time we design the perfect vanity till the finishing touches, our staff will work with you the whole way. In case you don't have any idea on what goes in the kitchen and bathroom renovation process, our employees will help you during the process with aspects like material selection, field measures, and layout fabrication.
When you choose us for your bathroom vanity installation, you'll get:
Experienced vanity installation contractors
End-to-end service
Commitment and dedication to the project
Timely work
Safe and controlled work environment
Top-quality stones and tiles
Competitive pricing
Whether you have a commercial or a residential property, we're your go-to business when you need bathroom vanities or kitchen and bathroom renovations Melbourne. You won't find any hidden costs when you work with us as all the costs will be discussed upfront before the execution of the project.
From marble vanities to granite vanities, we have the proficiency to work on various kinds of vanities for your kitchen and bathroom. Discuss with us on what you'd like the end result to be and leave the measurement, installation, and finish to us. Our team will meet and exceed your expectations by providing exceptional service at a competitive price.
When you're planning to upgrade the vanity in your bathroom or kitchen, contact one of our friendly representatives in Melbourne to discuss the specifications of your project. Give us a call on 03 9558 4466 and ask for one of our experts or book a consultation with us for a face-to-face meeting. You can also make your way to our showroom and admire the different designs and materials displayed.