Lavistone Stone Benchtops in Melbourne
Do you fancy Lavistone benchtops for your kitchen? Lavistone is one of the leading suppliers of engineered quartz stones in Melbourne. Their products provide the finest quartz surfaces and they offer a 10-year limited warranty on all products. The manufacture begins with a strict inspection of all incoming raw materials, these are blended at a ratio of approximately 86% natural quartz aggregates with polymer resins and pigments. Lavistone stones and benchtops are the industry standard for engineered quartz stones and we at Still Stone provide a superior selection of top-quality Lavistone products at competitive prices in Melbourne.
Lavistone has become Australia's favourite material for kitchen benchtops and vanities due to its strength, durability, and limitless versatility, allowing for a variety of hues, styles, and edging variety. Quartz is engineered and reconstituted to achieve a wide array of contemporary design features. Compared to natural stone and marble, it is more consistent without the need for constant on-going care and maintenance while also being more cost-effective.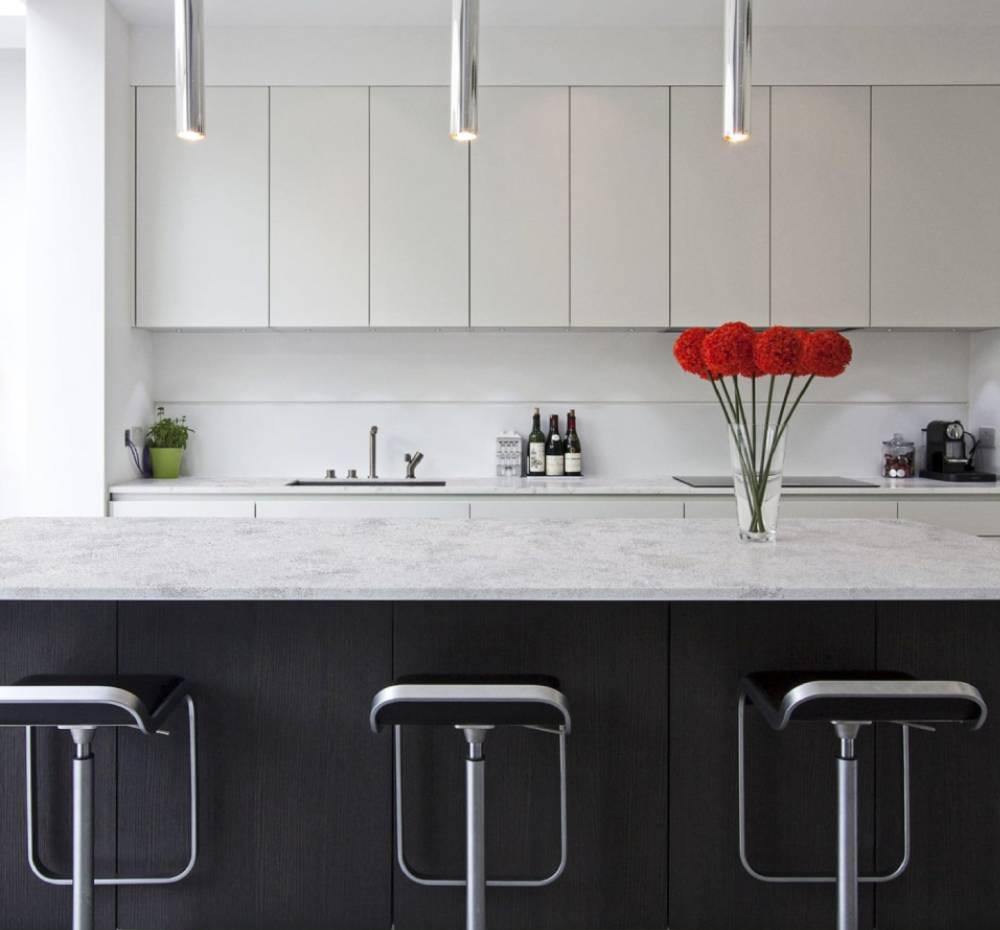 Why use Lavistone?
Harder and more durable than granite
Bacteria-free countertops due to non-porous nature, unlike granite
Customizable designs making selection easier and less time consuming
Less maintenance cost because resealing is not needed
More environment-friendly than granite
Lavistone Certifications
Some of the world's most rigorous certification standards have been met by Lavistone and that is why we guarantee the quality of Lavistone products used here at Still Stone. Lavistone products have also been certified by The Greenguard Certification program. This ensures that all Lavistone products have very low particle and chemical emissions. They are covered by an SDS issued by Risk Management Technologies, an internationally recognised risk management technology provider.
Contact Us for Top Quality Lavistone in Melbourne!
Still Stone offers you an exceptional selection of Lavistone products for all your needs and desires. Our employees are involved in the material selection from field measure and layout to fabrication and we also specialize in selecting, importing, and distributing natural stones. Give us a call at 0421 359 996 to learn more about top-quality Lavistone benchtops and stones in Melbourne. You won't go wrong with Still Stone.