Choosing Stone for Your Kitchen When Renovating
People generally tend to side line the renovation of kitchen style, but in today's day and age it is safe to say that kitchen is not just a space for us to cook meal, it's a space for your friends and family to hang out when in parties or for Sunday brunch plans.
When renovating a kitchen, choosing the right stone for benchtops must be crucial decision to make as they need to be incredible durable and should add value to your entire kitchen and your home.  The popular choices among benchtops are as granite and marble and quartz.
Let's see which stone would best suit your style and luxury?
Natural stone
Marbles can never go wrong as it has been used for kitchen renovations for decades. It creates a timeless stunning finish that never goes out of style. Marbles do need time to time maintenance for it to protect itself from staining and products designed just to clean marbles. While opting for granite options you must keen to know which ones are durable for benchtops as few can tend to crack up when applied with extensive pressure. Marble has been used in kitchens for decades and creates a stunning kitchen finish that is truly timeless, though it requires regular sealing to avoid staining and special products to keep clean.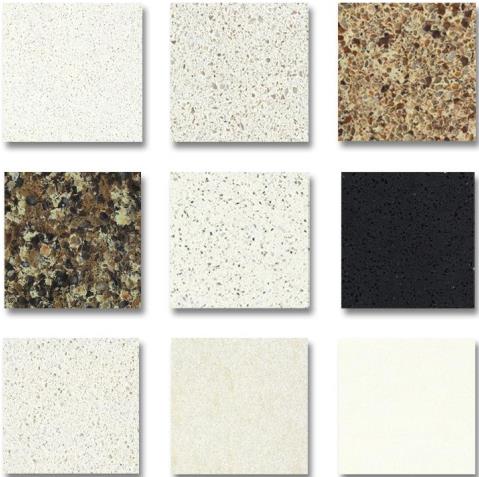 As granite is a nature's work, no two slabs of natural stone are the same, so you have to be mindful that the natural stone you ordered online might slightly differ from the samples you choose as they might differ is the patterns and colour variations cane be expected.
The main advantage of a natural stone is that it has excellent heat resistant abilities and durability but if not managed well it can have a break or crack on the surface. As, it is said that hot dishes and serves might not leave a mark, but it might leave some spots or discoloration if exposed daily.
Granite does comes on as an expensive option and may not suit everybody's budget, but due to its elegant feature, a long durability aspect and time to time maintenance, it's up to the owners to decide whether or not it serves the bills fairly.
Quartz stones
Quartz stones have become quite a popular choice in residents of Australia in the recent years. It creates a clean and sober look for your kitchen and can give an elite tone to your entire household. Talking about the durability it is much more resistant than that of the granite natural stone. It is non-porous, waterproof and doesn't gets moulds and mildew. Engineered stone is considered more durable than natural stone. It is scratch resistant, non-porous, waterproof and mould and mildew resistant.  It is four times more flexible in strength and double in resistance of natural stone.
Quartz can be mentioned as heat resistant, but like any other stone surfaces it can be damaged by constant exposure to heat and grease.
YDL Quartz Stone
You have many options to chose from while selecting a YDL Quartz stone as your benchtops colour ranginf from white shades to black, there are significant patterns that you might be a fan of that you could consider while choosing these stones. It is less costly than any other natural stone from buying to installation, you can save bucks, with the same style and elegance to your kitchen. It is strain resistant as the type doesn't absorb any liquid, making it long-lasting and mould free. This stone is easy to maintain with mild warm water to rub off the surface real quick and it wouldn't let any germ or bacteria growing as its non-porous in nature. It's definitely easily maintained than the natural stone material.
The team of Still Stone understand every stage of supplying the best quartz stone on the market. Their range of product samples and product literature gives you the confidence to select the right stone for a flawless finish.To plan and make your dream kitchen come to reality, trust the professionals, to be in contact, call 0421 359 996, Still Stone services entail a lot of planning and preparation before the execution as these changes are made very rarely in homes. Get your renovations done now.